In India, festivals are more than just special occasions; they are moments of pure joy and unity. Sweets play an integral role in these celebrations. Sharing sweet treats is a way of expressing love, sharing happiness, and preserving age-old traditions.
Did You Know This Festival, You Can Enjoy Guilt-Free
As we approach the auspicious festival of Ganesh Chaturthi, we must be mindful of the sweets we indulge in. Many festival sweets we find online today have been made with harmful chemicals, including refined sugar, synthetic sweeteners, artificial essence or coloring, and preservatives to prolong their shelf life.
This festive time around, let's infuse a sense of well-being into our celebrations by opting for thoughtfully crafted sweets. Choose the sweet treats that are prepared using all-natural ingredients, free from refined sugar or maida, and packed with wholesome goodness. So that you can relish them guilt-free and even share them with your friends and family during this festive season.
You Care Lifestyle's Commitment to your Wellness: Guilt-Free Sweet Treats for Ganesh Chaturthi
You Care Lifestyle is committed to your wellness and offers guilt-free sweet treats for Ganesh Chaturthi. Our sweets are made with time-honored, organic, ethically sourced, and 100% natural ingredients like coconut, dry fruits, millet, and natural sweeteners like organic jaggery, A2 ghee, etc. that are and offer both taste and health benefits.
We are also committed to transparency and offer sweets with clean labels. This means that our products are free from unnecessary additives, chemicals, and artificial substances. When you pick up one of our sweets, you can trust that what you see on the label is precisely what you'll find inside.
We also believe that the essence of Indian sweets lies in their authenticity and the richness of natural flavors. Notably, our sweets are free from artificial essence or coloring, focusing solely on the pure, natural flavors derived from our quality ingredients.
So this Ganesh Chaturthi, let's celebrate with guilt-free sweets from You Care Lifestyle! Here are some examples of guilt-free sweets that You Care Lifestyle offers:
Dry Fruit Laddoos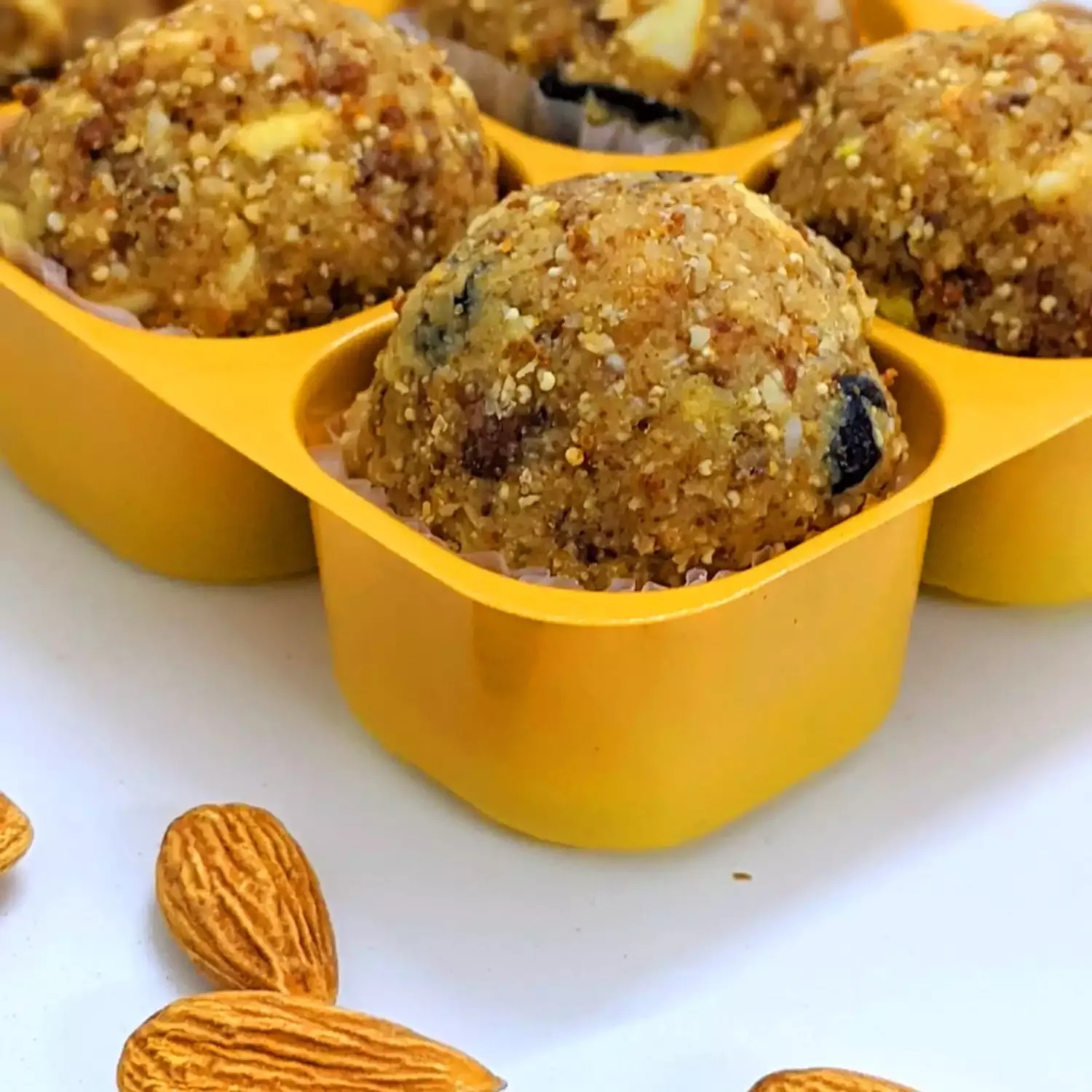 Paaramparik Laddoos For Life Dry Fruit Laddoos Delight
Paaramparik Laddoo For Life Dry Fruit Laddoo Delight is wholesome and sweet, perfect for Ganesh Chaturthi celebration and gifting.
Essential Nutrients: These laddoos are rich in nutrients from dry fruits like almonds (healthy unsaturated fats and proteins), pistachios (vitamins and minerals), cashews (fiber and antioxidants), and raisins (fibers, antioxidants, natural sweetness and vitamins). Coconut adds healthy fats, while poppy seeds provide texture. Clarified butter (Desi Ghee) enhances the flavor.
Key Benefit: Enjoy the goodness of dry fruits, organic jaggery, and clarified butter in these laddoos. They offer energy and nutrients, making them a guilt-free festive treat.
Cashew and Rose Bites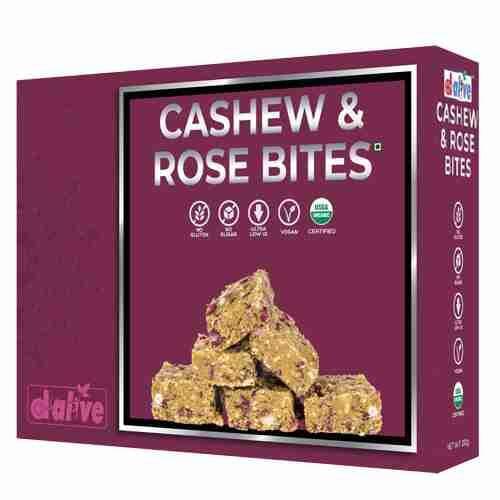 D - Alive Cashew and Rose Bites
Indulge in the divine flavors of D-Alive Cashew and Rose Bites, a delightful fusion of rose, cashew, and seeds. These sweets offer a roasted nutty essence, a satisfying crunch, and a sweet floral aroma.
Essential Nutrients: These bites feature nutrient-dense ingredients like cashews (healthy fats and protein), desiccated coconut (good fat and flavor), and watermelon seeds (crunch and nutrients like folate, iron, zinc, copper, magnesium, and potassium.). The use of organic, ultra-low GI and slow-releasing components makes these sweets a satisfying and guilt-free treat.
Key Benefit: Enjoy the rich flavors of rose, cashew, and seeds without the guilt. These sweets are USDA Organic Certified, gluten-free, and free from added sugar and artificial sweeteners. They are nutrient-dense, making them a smart choice for your festival snacking.
Boondi Laddu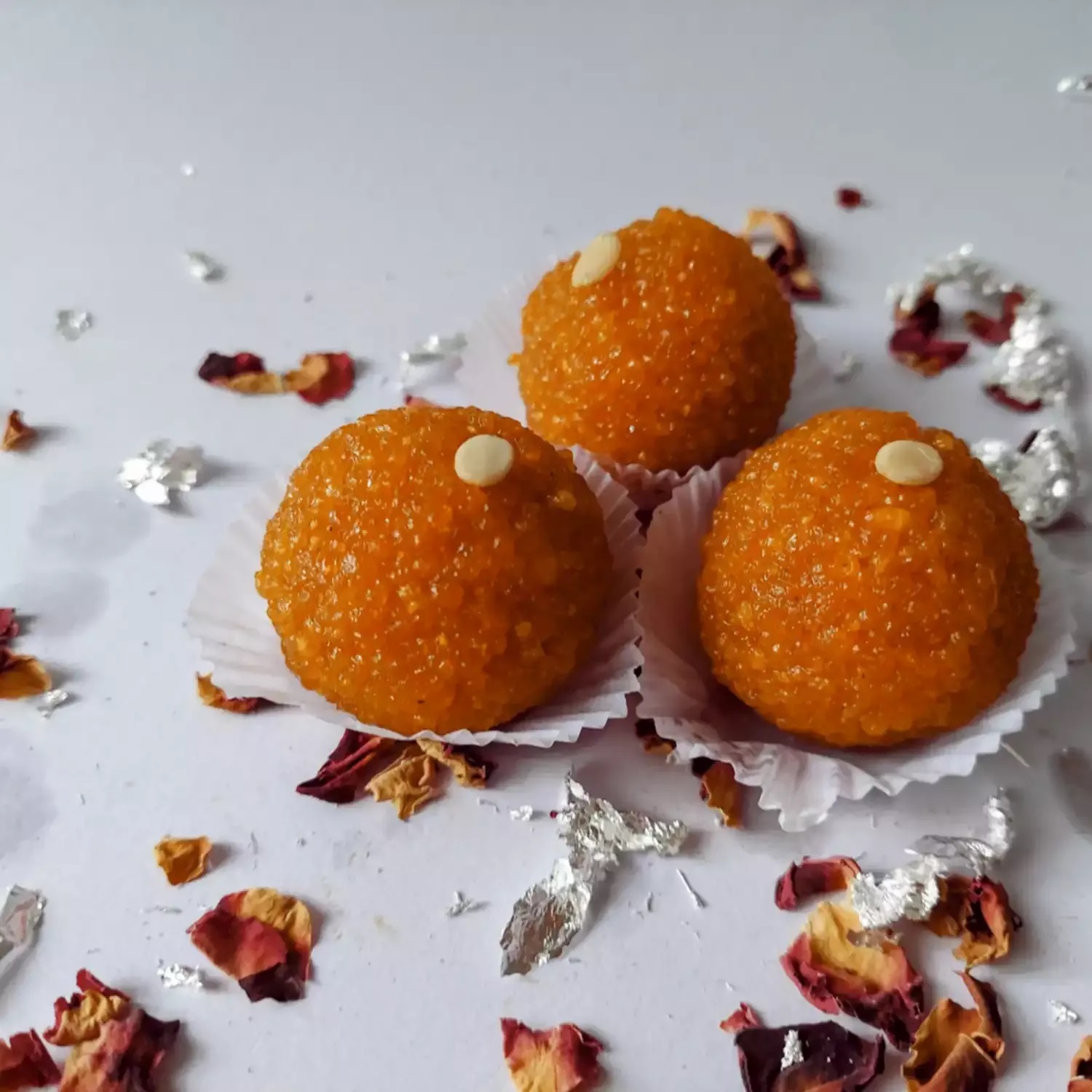 Meethi Kahani's Boondi Laddu
Opt for Meethi Kahani's Boondi Laddu as a healthy alternative to traditional sweets during Ganesh Chaturthi celebrations. Boondi Laddu is a timeless Indian sweet that brings joy during festivals and celebrations. What makes it even more special is that you can indulge in this classic treat without concerns about dairy and refined sugar.
Essential Nutrients: These Boondi Laddus are made from high-quality ingredients including gram flour which is rich in fiber and naturally gluten-free, chemical-free jaggery, rice bran oil, cardamom, and melon seeds. They offer a rich taste while avoiding the use of dairy, making them suitable for health-conscious indulgence.
Key Benefit: Meethi Kahani's Boondi Laddu allows you to enjoy the essence of festivals without compromising your health. Made with carefully chosen ingredients and without dairy and refined sugar, these laddus offer a delightful and healthier option.
Granomaxx Guilt-Free Energy Bites
Grannomax Energy Bites in Peanut Cocoa Flavor
Granomaxx Guilt-Free Energy Bites in Peanut Cocoa flavor are the perfect snack offering a nutritious twist to festival sweets. These bite-sized bars are made with clean and natural ingredients, with no added preservatives. Unlike traditional snacks, these bites are sweetened solely with dates, a rich source of iron and fiber.
Essential Nutrients: These energy bites are powered by the goodness of dates (natural sweetness), peanuts (protein and healthy monosaturated fats), and cocoa (antioxidants & rich flavor). They are free from white sugar, making them a healthier alternative to traditional festival sweets.
Key Benefit: These Energy Bites offer the best of both: the joy of festival sweets and the health-conscious choice of clean, natural ingredients. They are sugar-free, gluten-free, and vegan, making them a delightful and wholesome addition to your festival celebrations.
Walnut Peanut Butter Barfi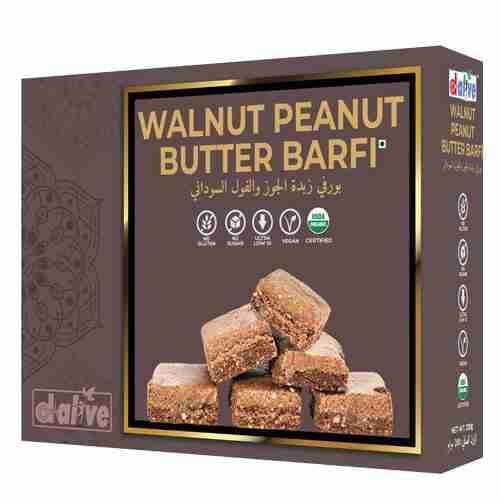 D- Alive Walnut Peanut Butter Barfi
Celebrate Ganesh Chaturthi by indulging in D-Alive's Walnut Peanut Butter Barfi, which combines the richness of walnuts with the creaminess of peanut butter. These barfis contain zero refined sugars and embrace organic goodness.
Essential Nutrients: This barfi is packed with organic peanuts and walnuts, offering healthy fats, protein, vitamins, minerals antioxidants, and natural sweetness from organic coconut sugar which is a good source of Inulin. It also features the goodness of cashew nuts, desiccated coconut, raw cacao powder, organic stevia (natural sweetener), cinnamon, and cold-pressed groundnut oil (healthy fat), ensuring a wholesome treat.
Key Benefit: Peanut Butter Barfi combines the joy of festive sweets with health-conscious ingredients. They are free from refined sugars and embrace organic components, making them a delightful and healthier addition to your Ganesh Chaturthi celebrations.
Here are some tips for enjoying sweets guilt-free during the festive season:
Make informed choices

.

Shop festival sweets

from You Care Lifestyle

Practice Moderation

. It's okay to indulge in sweets but do it in moderation. Have a small portion and savor it.

Get active

. Make sure to get regular exercise, even during the holidays
You Care Lifestyle invites you to be kind to your health and savor the joy of the festive season of Ganesh Chaturthi with our healthy Indian festival sweets. Enjoy every moment without worries, knowing that your celebrations are infused with the goodness of tradition and the commitment to your well-being.