It's time to welcome Bappa!! With Ganesh Chaturthi just around the corner, there is an air of excitement and anticipation to welcome the beloved deity. It is a 10-day festival and one of India's most vibrant and celebrated festivals, particularly in the state of Maharashtra. At its heart, Ganesh Chaturthi signifies a new beginning and the triumph of good over evil.
This is the time when people around the world start festival preparations by cleaning and purifying their homes. They decorate their doorways with pretty Torans and colorful Rangolis on the floors. This practice is symbolic of removing negative energies and creating a welcoming and positive atmosphere. We are also excited to visit our friends and family and have a great time together. Our minds begin to wander as to what sweets can I offer to Bappa this time.
Our selection of ethically sourced and honest ingredients from You Care Lifestyle will keep your celebrations free of evil, only allowing good to enter and bad to remain out. No bad ingredients or guilt to dampen our festive spirit.
A Tradition of Delicious Offerings
Sweets hold a special place in the heart of this celebration, symbolizing the joy that Lord Ganesha brings into our lives. Families prepare a variety of traditional dishes, like Modak, Puran Poli, Motichoor Laddoo, Shrikhand, Gujiya, and Karanji, to offer to Lord Ganesha and share with loved ones. Ganesh Chaturthi is all about traditions, togetherness, and delicious food, making it one of India's most eagerly awaited festivals.
Healthier Festive Choices: Homemade Ganesh Chaturthi Sweets with Healthy Ingredients
This year, why not celebrate Ganesh Chaturthi with a healthier twist to prepare Bappa's favorite dishes at home? It's a wonderful way to blend tradition with wellness and offer the Lord the best of both worlds. By embracing these healthier choices, we can pay homage to Lord Ganesha, nurture our bodies, and promote a clean celebration.
Natural Sugar Alternatives: As we prepare for Ganesh Chaturthi, consider opting for making Modak or Puranpoli by swapping sugar alternatives like chemical-free Jaggery or Date Palm Jaggery. Apart from being a healthier alternative to refined sugar, Jaggery, when taken in moderation helps tackle obesity, diabetes, and heart disease. Alternatively, you can look for sweets sweetened with raw honey, coconut sugar, and Stevia, derived from the leaves of the Stevia plant, and used as a natural sweetener, replacing the need for chemically treated refined white sugar. Our natural sweeteners of You Care Lifestyle go perfectly with traditional sweets like Modak, enhancing the delightful sweetness of this iconic Ganesh Chaturthi treat.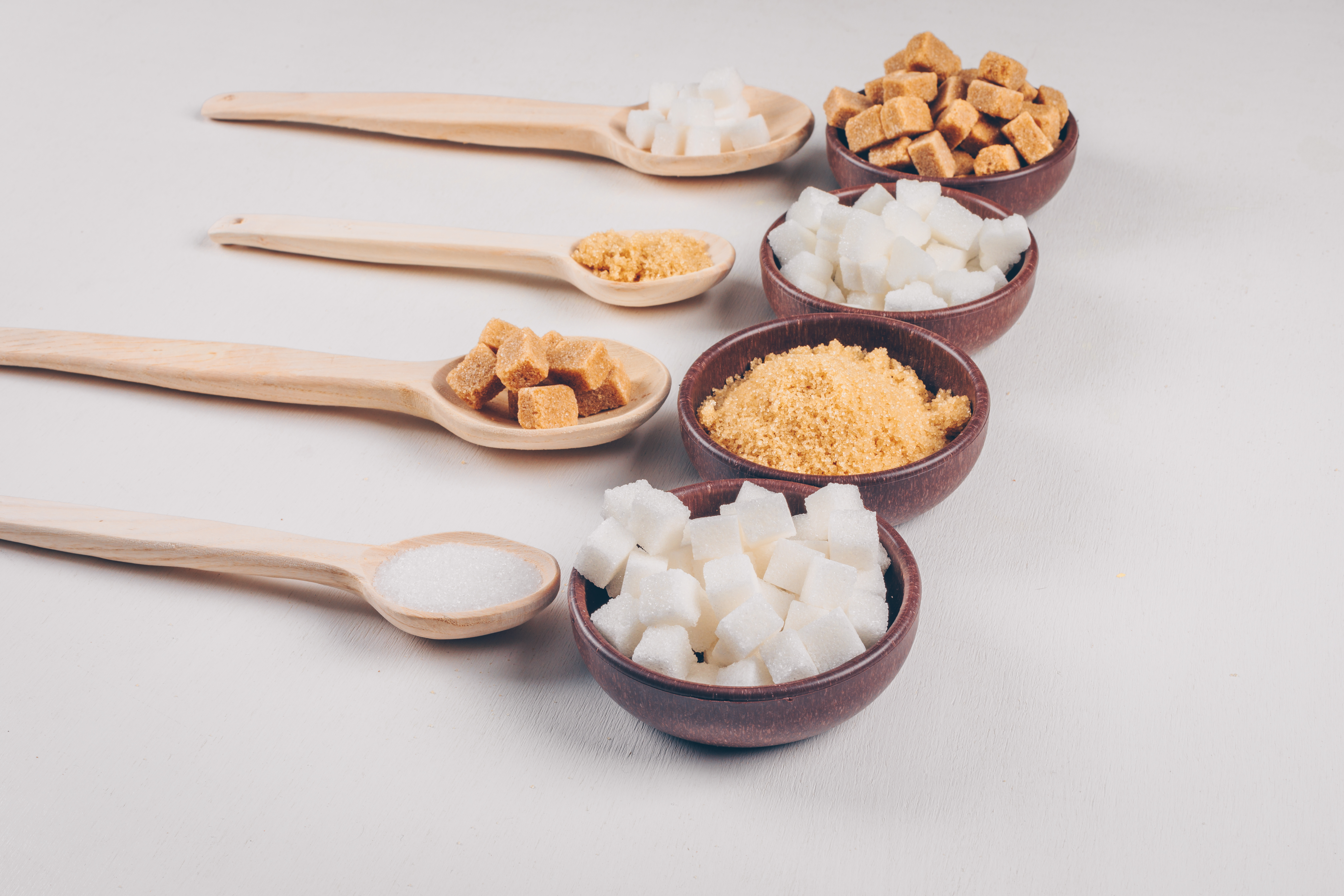 Different Types of Sugar; Photo Credit: Freepik
Switch to A2 Ghee: Ghee, often referred to as "golden goodness," not only enriches the flavor of the sweets but also provides essential fatty acids for your well-being. Choose our A2 Ghee items only which are unadulterated, free from any harmful chemicals and preservatives, and sourced exclusively from traditional Indian desi cow breeds.
Quality Nuts & Oilseeds for Healthy Sweets: When preparing festival sweets, select handpicked, pure dry fruits and healthy seeds, and ensure they are free from any harmful chemicals or preservatives. These ingredients not only enhance the taste but also boost the nutritional value of our treats, making each bite not just delicious but also nutritious. Instead of Mawa (Khoya), choose dry fruits for the stuffing of Karjikai or Gujia.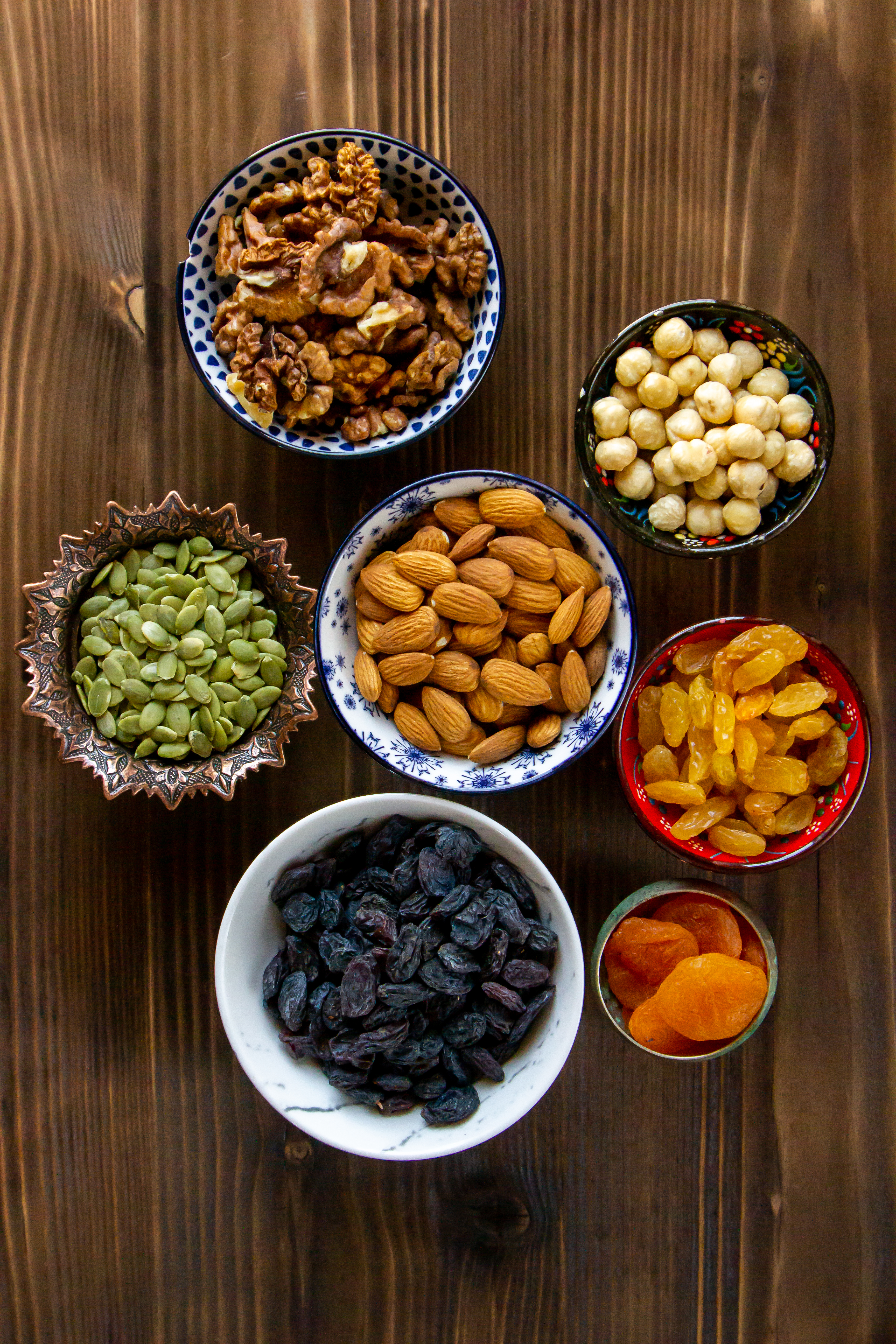 Mix of Nuts and Dried Fruits; Photo Credit: Freepik
Gluten-Free Flours: To make Karjikai or Gujia use gluten-free flours like almond flours. Millets, a dietary staple in many regions of India, can be used as a component of our festival sweets. They not only add a delightful crunch but also pack a nutritional punch. During the year 2023, millets will be celebrated as the year for awareness and education among Indians to benefit from the health benefits of this ancient grain.2023 is considered to be the Millets Year in India to help educate and create awareness among individuals to reap benefits of the age-old millets.
Spices: In the tradition of Indian sweets, spices have been key players. Cardamom, saffron, cloves, nutmeg, and cinnamon are just a few examples of spices used to infuse depth and richness into these delightful treats. The use of spices in sweets is not only about taste but also about their potential health benefits. Many traditional Indian spices are known for their digestive and medicinal properties, adding wellness properties to the indulgence. To infuse the Ganesh Chaturthi sweets with delightful flavors, use pure and unadulterated spices, free from preservatives.
Plant-based Protein Supplements: Ganesh Chaturthi festival snacks like Puran Poli and Chana Sundal, can be made even more nutritious with the integration of our plant-based protein supplements such as organic chickpeas. It can elevate the nutritional content of Chana Sundal, making it a satisfying and protein-packed treat. Use organic gram flour to make Motichoor Laddoos.
Laddoos; Photo Credit: Unsplash
These healthier alternatives allow you to enjoy the festive flavors while making conscious choices for your health and well-being during Ganesh Chaturthi. So let's embrace a mindful approach to our festive preparations.